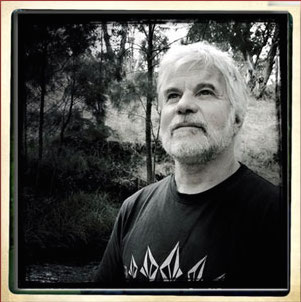 Stephen Liddell has more than 30 years experience in Film, Television and Interactive Media as a Cinematographer, Commercial Director, Web Designer and Creative Director.
Beginning as a cameraman at Australia's ABC Television then moving into Directing, Stephen worked on some of Australia's most loved programs across a number of major television dramas and weekly favorites and top music videos for some of Australia's best known music artists including music legends INXS, Midnight Oil, Men At Work, Dragon and Mental As Anything.
Since 1996 Stephen has been on the cutting edge of Interactive Entertainment as a creative director for interactive media, 3D animation and development in Internet and Broadband Interface. Stephen has been Creative Director on a number of prestige high profile interactive projects including ATO 'Fraud And Corruption', GST (Australia Government), IBM, Movie World Virtual Theme Park, Cotton Australia, 'Journey's Places Tracks and Dreams' for the ABC and many more. Stephen has also lectured at 'School Of Visual Art Sydney'.
Currently Stephen is the Creative Director for inktoscreen.com which is a film development business.
Also Chief Creative Officer for the broadbandsolutionsgroup.com  in Washington DC